Sunday Preview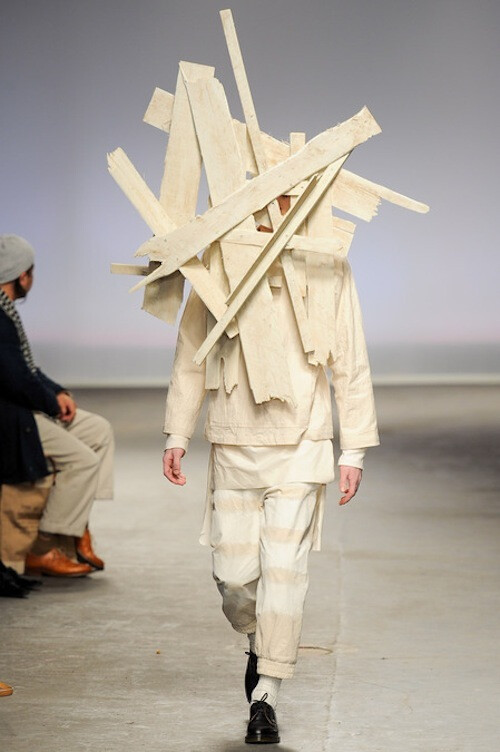 This Sunday is the Fourth Sunday After Trinity. The readings are
Old Testament: Genesis 50:15-20 which says, "15 When Joseph's brothers saw that their father was dead, they said, "It may be that Joseph will hate us and pay us back for all the evil that we did to him." 16 So they sent a message to Joseph, saying, "Your father gave this command before he died: 17 'Say to Joseph, "Please forgive the transgression of your brothers and their sin, because they did evil to you."' And now, please forgive the transgression of the servants of the God of your father." Joseph wept when they spoke to him. 18 His brothers also came and fell down before him and said, "Behold, we are your servants." 19 But Joseph said to them, "Do not fear, for am I in the place of God? 20 As for you, you meant evil against me, but God meant it for good, to bring it about that many people should be kept alive, as they are today."
Epistle: Romans 8:18-23 which says, "18 For I consider that the sufferings of this present time are not worth comparing with the glory that is to be revealed to us. 19 For the creation waits with eager longing for the revealing of the sons of God. 20 For the creation was subjected to futility, not willingly, but because of him who subjected it, in hope 21 that the creation itself will be set free from its bondage to corruption and obtain the freedom of the glory of the children of God. 22 For we know that the whole creation has been groaning together in the pains of childbirth until now. 23 And not only the creation, but we ourselves, who have the firstfruits of the Spirit, groan inwardly as we wait eagerly for adoption as sons, the redemption of our bodies."
Gospel: Luke 6:36-42 which says, "36 Be merciful, even as your Father is merciful.37 "Judge not, and you will not be judged; condemn not, and you will not be condemned; forgive, and you will be forgiven; 38 give, and it will be given to you. Good measure, pressed down, shaken together, running over, will be put into your lap. For with the measure you use it will be measured back to you." 39 He also told them a parable: "Can a blind man lead a blind man? Will they not both fall into a pit? 40 A disciple is not above his teacher, but everyone when he is fully trained will be like his teacher. 41 Why do you see the speck that is in your brother's eye, but do not notice the log that is in your own eye? 42 How can you say to your brother, 'Brother, let me take out the speck that is in your eye,' when you yourself do not see the log that is in your own eye? You hypocrite, first take the log out of your own eye, and then you will see clearly to take out the speck that is in your brother's eye."
The Gospel reading is a message that we've heard for many years, yet it is one that we must hear over and over again, "Be merciful, even as your Father is merciful." We the baptized are not called to be merciful like the world is, meaning we are kind to others because we want something in return, or even because we just want to feel better. No. We are merciful in spite of our neighbor's rejection and in spite of our guts feeling like sewage. Dr. Martin Luther, of blessed and holy memory, says this about mercy. He says, "Now everyone knows quite well that the term 'merciful' describes a person who is ready to sympathize with his fellowman, a person who is kind and friendly toward his fellowman and is go genuinely concerned about his needs and misfortunes of soul and body, reputation and property, that he tries to think of ways in which he might be able to help his fellowman, and prove his concern by his deeds, doing them joyfully and gladly. That is what 'being merciful' means" (Luther's Sermons vol. 2 258-259). We are called to be merciful as our God is merciful, but instead we seek revenge, plot our neighbor's failure, and get the upper hand in every situation. We constantly seek to remove the speck from our brother's eye, rather than realize that God has forgiven us so many grievous sins that raising our finger should be to bless our neighbor, rather than point out their faults. If this life describes you, for I know it describes me, then come and listen, not to excuses for not being merciful, but instead receive the mercy of your Father in Heaven in the work and promise of His Son, Jesus the Christ.
Going along with the readings and the sermon are the hymns we are singing tomorrow. We sing 726, Evening and Morning, by St. Paul Gerhardt. We sing 544, O Love, How Deep, by Thomas a Kempis. We sing, 656, A Mighty Fortress, by St. Martin Luther. The distribution hymns are 948, 650, 719, and 878. All of these hymns assert and proclaim the mercy of our Father in Christ Jesus our Lord. One of the blessings of our Lutheran hymnody is that the hymns are not just there for filler, but rather clarify and amplify the Word read, hear, and preached. The hymns solidify what you hear in the readings and in the sermon. It's a good practice to look at these hymns before Sunday, and then to sing them throughout the week as you meditate on what you heard from the lectern and the pulpit.
Sunday School this week is very similar to what we are hearing in the Divine Service. We are covering the joy of repentance. A great passage to read in preparation for Sunday School is 2 Samuel 11-12:15. This is the account of David and Bathsheba, and the coming of Nathan to bring David to repentance. In addition to this, meditate on Psalm 51, the Psalm that David was inspired by the Holy Spirit to write down after this experience of repentance and forgiveness. This study will go well with the reading of Luke 6:36-42. So, if you've been coming to Bible Study, praise the Lord and may you continue coming to it. If you haven't been attending Sunday School, start this Sunday and you'll be blessed for it.
Peace be with you. May the devil be silenced, the world be hushed, and the Old Adam be drowned anew so that you heart only the voice of your Savior Jesus who says, "I forgive you. I love you. I claim you as My own," Amen.
Jesus' Sheepdog,
Pastor Hull