Prepping for Sunday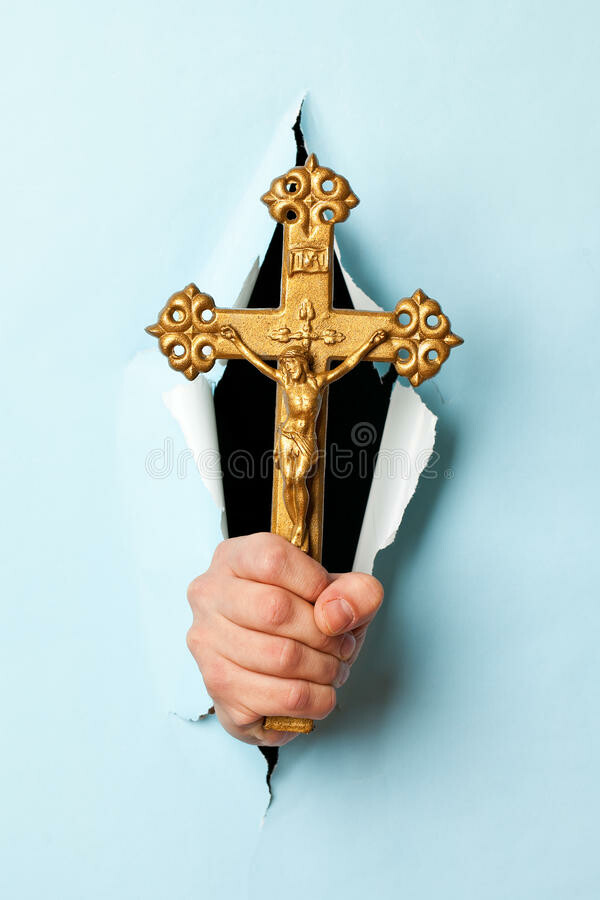 Tomorrow, we will celebrate the Naming or the Circumcision of our Lord Jesus. This day is celebrated on January 1st, 8 days after Jesus' birth, but we are moving it to Sunday in order that everyone can receive the gift of these texts.
The Old Testament reading is Numbers 6:22-27 which says, "The Lord spoke to Moses, saying, 23 "Speak to Aaron and his sons, saying, Thus you shall bless the people of Israel: you shall say to them, 24 The Lord bless you and keep you;25 the Lord make his face to shine upon you and be gracious to you; 26 the Lord lift up his countenance upon you and give you peace. 27 "So shall they put my name upon the people of Israel, and I will bless them."
The Epistle reading is Galatians 3:23-29 which says, " Now before faith came, we were held captive under the law, imprisoned until the coming faith would be revealed. 24 So then, the law was our guardian until Christ came, in order that we might be justified by faith. 25 But now that faith has come, we are no longer under a guardian, 26 for in Christ Jesus you are all sons of God, through faith.27 For as many of you as were baptized into Christ have put on Christ.28 There is neither Jew nor Greek, there is neither slave nor free, there is no male and female, for you are all one in Christ Jesus. 29 And if you are Christ's, then you are Abraham's offspring, heirs according to promise."
The Gospel reading is Luke 2:21 which says, "And at the end of eight days, when he was circumcised, he was called Jesus, the name given by the angel before he was conceived in the womb."
You may wonder why it is so important to receive these texts on Sunday. I mean, all the Gospel reading is telling us is that Jesus was circumcised, just like every other Jewish boy in those days, and still today, is circumcised on the 8th day of their life outside of the womb. However, to understand the gravity of the situation, we have to understand what Circumcision meant to the children of Israel. Remember Genesis that says, "And God said to Abraham, "As for you, you shall keep my covenant, you and your offspring after you throughout their generations. 10 This is my covenant, which you shall keep, between me and you and your offspring after you: Every male among you shall be circumcised. 11 You shall be circumcised in the flesh of your foreskins, and it shall be a sign of the covenant between me and you. 12 He who is eight days old among you shall be circumcised. Every male throughout your generations, whether born in your house or bought with your money from any foreigner who is not of your offspring, 13 both he who is born in your house and he who is bought with your money, shall surely be circumcised. So shall my covenant be in your flesh an everlasting covenant. 14 Any uncircumcised male who is not circumcised in the flesh of his foreskin shall be cut off from his people; he has broken my covenant." (Genesis 17:9-14).
Circumcision was a sign of the Covenant between God and Abraham. This covenant did not make Abraham righteous, as we read that Abraham believed the Lord and it was counted to him as righteousness. Faith and trust in God's promise and mercy is that made Abraham righteous. Circumcision was not a means of salvation, but rather was a law that Israel had to keep, for if they didn't keep it, that male would be cut off from his people. By being circumcised, The Son of God placed Himself under the Law, claimed the Law as His own, and declared that He is the One that will fulfill the law for all man. For when we look at the Law, all we see is our failure because of our sinful nature and wicked desires. Abraham, Issac, Jacob, David, Solomon, Elijah, Elisha, and all other men and women born in sin break the law. Jesus, on the other hand, kept the law perfectly in order that He could die in our stead and deliver us from our due reward for our transgressions. Jesus kept the entirety of the Law in order that He could die a perfect death to free us from the condemning nature of the law, that it condemns us no more, for we live now in the forgiveness of our sins.
If you're in the Tomball or Houston area tomorrow morning at 8 or 1045 I welcome you to come and receive the gifts of the cross for your salvation. We have bible study at 930 as we continue our walk through Romans 1, with a study of how man's wicked desires come to fruition.
Peace be with you. May the devil be silenced, the world be hushed, and the Old Ada be drowned anew so that you hear only the peaceful voice of your Savior Jesus who says, "I forgive you. I love you. I claim you as My own forever," Amen.
Jesus Sheepdog,
Pastor Hull