A Sparrow Hurricane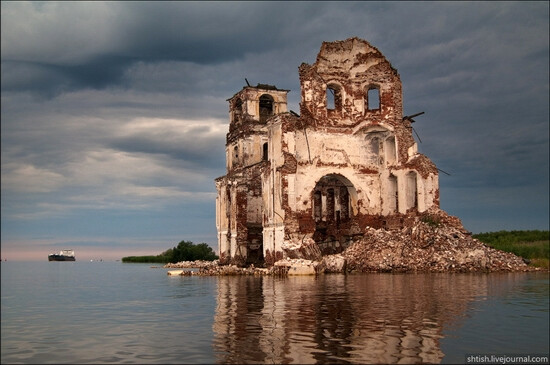 Jesus says, "Therefore I tell you, do not be anxious about your life, what you will eat or what you will drink, nor about your body, what you will put on. Is not life more than food, and the body more than clothing? 26 Look at the birds of the air: they neither sow nor reap nor gather into barns, and yet your heavenly Father feeds them. Are you not of more value than they?" (Matthew 6:25-26). These are great words to hear, especially as we await the damage that Hurricane Harvey can cause to our area. There is a right balance between being prepared, and trusting that God will provide everything that we need to support this body and life. There is also a fine line between being prepared, and not trusting that God will take care of you. We use our reason and senses to be prepared for whatever is thrown at us in this life, and we trust in God that He will never leave us nor forsake us.
When I was at Lowes yesterday, people were pushing each other out of the way to get to the last gas run generators. People were lined up at the gas stations filling up their cars and storing up for when their electricity could go out. All the bread was absent from the shelves, and water was in short supply. It's interesting that in these times how little we love our neighbor. It's in times like these that we see people looking out for themselves, and their families. HOWEVER, this is a very negative way to look at this whole situation. There are also people helping others put sandbags around their house, taking only what they need to get by, and offering shelter in the case of a blackout. So, these times are easy times for either the worst of the Old Adam, or the greatness of the New Man to reveal themselves in either hatred or love for the neighbor. May Jesus put down the Old Adam at this time that the New Man in Christ may live in patience, trust, and love.
May the New Man continue to cling to Christ in this and every time. For the Old Adam despises God and rejects His mercy. However, we are not he Old Man, we are not those who reject. Yes, the Old Nature still slings to us like a rotting corpse, but that is not who we are in Jesus. We are the baptized, the New Man who trusts in Jesus and receives forgiveness in every weak moment. May we cling to the comfort of the birds of the air, who neither store up or worry, for the Lord provides for them. I pray that you can make it to church on Sunday to hear of the absolute forgiveness that Jesus purchased and won on the cross for you, that you may know how much Jesus truly loves you and desires you to live with Him forever. So, during these hard days, may you know that just as God takes care of the the birds and the lilies, so will He in an even greater way take care of you. Take heart, your sins are forgiven, and your body and soul claimed to live forever with Jesus in heaven.
Peace be with you. May the devil be silenced, the world be hushed, and the Old Adam be drowned anew so that you hear only the voice of your Savior Jesus who says, "I forgive you. I love you. I claim you as My own forever," Amen.
Jesus' Sheepdog,
Pastor Hull